The highest quality products, their unique taste and aroma. Created based on the needs and expectations of customers and with their participation. These are our greatest strengths and a reason to be proud.




Kiełbasy Cienkie




Parówki




Wędzonki pozostałe




Szynki




Polędwice




Kiełbasy grube




DRY PRODUCTS




PIES AND LIVER PATE




Przekąski




Salami




Wędliny podrobowe




MIĘSA SUROWE

1
OLEWNIK TASTE ACADEMY
RECIPES
Ground meat casserole topped with sweet potatoes
YOU NEED:
250 grams of Olewnik ground pork-veal meat
1 onion
1 clove of garlic
1 teaspoon of herbs de Provence
1 tablespoon of tomato concentrate
300 grams of sweet potatoes
1 tablespoon of butter
1 tablespoon of oil
Salt and pepper
1. Preparation
Boil sweet potatoes in slightly salted water, drain and add a tablespoon of butter. Press it through a ricer. Heat oil on a pan and fry finely diced onion with crushed garlic. Add 1 tablespoon of tomato concentrate, herbs de Provence and some salt and pepper to taste. Put meat in a baking dish, mixing it thoroughly with a spoon. Top with sweet potato puree and bake in the oven for 10-15 minutes.
Tip: You may replace sweet potatoes with regular potatoes, for example if there are any left after dinner.
---
Perfect taste developed for generations.
OLEWNIK
Zakłady Mięsne (Meat Processing Plants) Olewnik is a group of modern, complementary production plants, guaranteeing the highest quality of products with the use of the best raw materials and reliable recipes. 

The history of Zakłady Mięsne Olewnik dates to 1989. That year Włodzimierz Olewnik established his first butchery in Świerczynek. This small village in Mazovia was the cradle of the Polish meat industry and the birthplace of the family company with 100% Polish capital. It has been 25 years since that time and Zakłady Mięsne Olewnik are now in the cutting edge of the Polish meet production sector. Thanks to our stable values cultivated during many years of the meat processing tradition and careful observation of the dynamically changing market, the Olewnik Group has been constantly developing and keeping up with the manufacturers on the international market.

Zakłady Mięsne Olewnik operate under the highest quality standards.
GET TO KNOW US BETTER
OLEWNIK GROUP
Zakłady Mięsne Olewnik is a group of modern, complementary production plants, guaranteeing the highest quality of products with the use of the best raw materials and reliable recipes...
OLEWNIK FARM
---
Gospodarstwo Rolne (Farm) OLEWNIK was established in 1989 and now it is a modern venture equipped with an advanced machine park adjusted to the plant and meat production. The farm covers 860 hectares where we mainly grow corn and wheat. A small portion of the whole area are grasslands. As the farm also produces livestock, it is a great complement for Zakłady Mięsne OLEWNIK as a raw material supplier for the plant in Sierpc.
GOSPODARSTWO
ROLNE OLEWNIK
ZM OLEWNIK W SIERPCU
---
Zakład Mięsny Olewnik in Sierpc is responsible for supplying clients only with the highest quality, healthy and reliable meat. To assure the safety of our products, we have applied a modern slaughtering and cutting line, compliant with the restrictive sanitary and organization requirements of the European Union. At the same time, we implemented the international quality management standards HACCP, ISO9001, ISO14001 to live up to the trust and popularity we receive.
ZM OLEWNIK
W SIERPCU
ZM OLEWNIK W ŚWIERCZYNKU
---
Zakład Przetwórstwa Mięsa in Świerczynek is the crucial part of the Olewnik Group and it is responsible for the production of meat preparations and cold cuts. This is the place where everything started in 1989. Today, it offers a wide range of products, including the following segments: cold cuts, smoked meat, offal and gourmet products. It provides the highest quality products and always tries to address consumer needs and use our client's valuable comments. Except for traditional and popular products, the plant is constantly implementing innovative ideas, which results in numerous market premieres and new, unique tastes.
ZM OLEWNIK
W ŚWIERCZYNKU
OLEWNIK SERVICES
---
To ensure comfort, satisfaction and health of our clients, our company has developed a distribution network compliant with the European standard. The products of Zakłady Mięsne OLEWNIK get across to the most remote places around the whole territory of Poland using a highly developed retail and wholesale sales network. The high quality and fresh products are ensured by a specialist car fleet. About 40 modern trucks are constantly in motion - those are refrigerated trucks adjusted to distributing meat products in the optimum temperatures. The continuity of pork livestock supply is ensured by 10 specialist trucks. As a result, Zakłady Mięsne OLEWNIK guarantees a fast, safe and reliable method for distributing its products.
OLEWNIK SERWIS
OLEWNIK BRAND
OUR STANDARDS
While building stable relations with our clients and business partners, quality is our key value. We are trying to address consumer needs. Using the valuable comments from our clients, we jointly create and improve our products. The Olewnik Group runs its business in a socially responsible manner. We care about positive relations not only with our clients, but also all groups of stakeholders. We invest in the development of new, ecological technologies. We know that people are a very valuable capital for organizations - their skills and motivation to work are crucial for us. Our company helps our employees find carrier paths and invests in their constant development. We identify ourselves with the idea of sustainable development, therefore, we recognize the importance of protecting the environment where we all live. We are proud of it.
Check what is the source of our quality.
OUR MISSION

We have set out to be the leading meat and cold cut producer in Poland and we want our clients to recognize us. Our brand releases only high quality, innovative products in a successful manner. We want to be a professional, dynamic company using modern technologies and qualified, reliable personnel. We also want to be a reliable partner and ensure profitability with the highest results in the sector. Our goal is to respectively reward everybody that contributes of our company's work - either in the form of works or ideas.

Olewnik is a trustworthy, unique brand that is known and recognized by clients.

Our mission
QUALITY POLICY

We know that quality is the fundamental factor to achieve full satisfaction of our clients and a determinant for building a permanent advantage over our competitors. To achieve our objective, we use the following practices: Constant product development based on the needs and expectation of our clients, their health, as well as carefully selected, natural raw materials and original recipes, Improving professional qualification of all our employees. Systematic investments into new technologies, Review and constant improvement of the implemented food quality and safety management system under ISO 9001 and HACCP. Everyone - either production workers, managerial staff or the board - is responsible for the implementation of objective in the Food Quality and Safety Policy.

Quality policy
CARE FOR CLIENTS

The Client is our highest value. We are constantly trying to ensure their full satisfaction and trust. Our key to build stable relations is the highest quality of our products. To achieve perfect taste, we always remember that the product must be healthy and safe. We are here for those that care about what they eat and how they feed they families. They are the reason why we keep changing for better. Clients are looking for new inspirations and culinary experience and we provide them with new solutions strictly tailored to their needs and expectations.

Care for clients
CARE FOR THE NATURAL ENVIRONMENT

Care for the natural environment is the integral part of our company's mission and strategy. Social responsibility is particularly important for us and we want all the employees to share our view. Our basic environmental obligations: full compliance with legal requirements in terms of environmental protection, optimization of processes that influence the environment and respect for all elements that are beneficial to the environment. The fulfillment of these obligations is possible thanks to the implemented and constantly improved environmental protection systems and the involvement of all employees in the implementation of common tasks in this area.

Care for the natural environment


ZNAJDŹ W SWOJEJ OKOLICY
SKLEP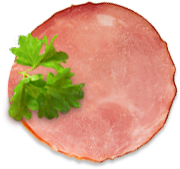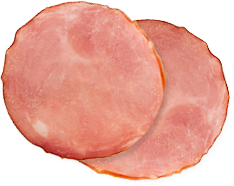 Dolnośląskie
Brak sklepów w wybranych województwie
Kujawsko-pomorskie
Inowrocław

Street: Wojska Polskiego 16

Opening hours:
Mon – Fri 9 – 21
Sun 10 – 20

Phone: 52 527 02 11
e-mail: Sklep42@olewnik.com.pl

Włocławek

Ulica: Kilińskiego 5 Kaufland Godziny otwarcia: Pn – Pt 7 – 21 Sobota 7 – 21 Niedziela 7 – 19 Telefon: 54/232 33 93 e-mail: Sklep39@olewnik.com.pl
Lubelskie
Brak sklepów w wybranych województwie
Lubuskie
Brak sklepów w wybranych województwie
Łódzkie
Kutno

Street: Królewska 14

Opening hours:
Mon – Fri 8 – 18
Sat 8 – 14

Phone: 24 254 37 31
e-mail: Sklep21@olewnik.com.pl

Street: Wyszyńskiego 5, Kaufland

Opening hours:
Mon – Fri 7 – 21
Sat 8 – 20

Phone: 24 253 74 71
e-mail: Sklep31@olewnik.com.pl

Street: Oporowska 15/2

Opening hours:
Mon – Fri 7 – 18
Sat 7 – 14

Phone: 506 205 955
e-mail: Sklep40@olewnik.com.pl
Małopolskie
Brak sklepów w wybranych województwie
Mazowieckie
Ciechanów

Street: Armii Krajowej 15

Opening hours:
Mon – Fri 7 – 21
Sat 9 – 19

Phone: 23 673 24 61
e-mail: Sklep7@olewnik.com.pl

Gostynin

Ulica: Wojska Polskiego 15 Godziny otwarcia: Pn – Pt 7 – 21 Sobota 7 – 21 Niedziela 7 – 19 Telefon: 24 235 27 15 e-mail: Sklep27@olewnik.com.pl

Jabłonna

Street: Zegrzyńska 7 Kaufland

Opening hours:
Mon – Fri 7 – 21
Sat 7 – 21 Niedziela 8 – 18

Phone: 22 782 42 24
e-mail: Sklep15@olewnik.com.pl

Nowy Dwór Mazowiecki

Street: Morawicza 2a, Kaufland

Opening Hours:
Mon – Fri 7 – 21
Sat 7 – 21
Sun 7 – 19

Telefon: 22 775 14 80
e-mail: Sklep2@olewnik.com.pl

Pruszków

Street: Wojska Polskiego 52a paw 3

Opening Hours:
Mon – Fri 7 – 20
Sat 7 – 14

Phone: 22 734 00 40
e-mail: Sklep24@olewnik.com.pl

Street: Wojska Polskiego 25

Opening hours:
Mon – Fri 7 – 20
Sat 7 – 14

Phone: 22 728 04 74
e-mail: Sklep38@olewnik.com.pl

Płock

Street: Armii Krajowej 2

Opening Hours:
Mon – Fri 7 – 21
Sat 7 – 21
Sun 7 – 19

Phone: 24 263 41 75
e-mail: Sklep20@olewnik.com.pl

Street: Na skarpie 2

Opening hours:
Mon – Fri 7 – 21
Sat 7 – 21
Sun 7 – 19

Telefon: 506 206 985
e-mail: Sklep23@olewnik.com.pl

Street: Gierzyńskiego 17b

Opening hours:
Mon – Fri 6 – 19
Sat 6 – 14

Phone: 24 235 05 08
e-mail: Sklep3@olewnik.com.pl

Ulica: Przemysłowa 1 Echo

Godziny otwarcia:
Pn – Pt 7 – 21
Sobota 7 – 21
Niedziela 7 – 19

Telefon: 24 269 11 23
e-mail: Sklep28@olewnik.com.pl

Sierpc

Street: Traugutta 24

Opening hours:
Mon – Fri 5 – 17

Phone: 24 275 62 64
e-mail: Sklep13@olewnik.com.pl

Warszawa

Street: Zegrzyńska 7 Kaufland

Opening hours:
Mon – Fri 7 – 20
Sat 7 – 14

Phone: 505 926 221
e-mail: Sklep15@olewnik.com.pl

Street: Berensona 12a/12

Opening hours:
Mon – Fri 7 – 20
Sat 7 – 14

Phone: 22 416 76 17
e-mail: Sklep6@olewnik.com.pl

Street: Książkowa 9f lok 2

Opening hours:
Mon – Fri 7 – 20
Sat 7 – 14

phone: 506 206 630
e-mail: Sklep8@olewnik.com.pl

Street: Mehoffera 84 Kaufland

Opening hours:
Mon – Fri 7 – 21
Sat 7 – 21
Sun 7 – 19

Phone: 22 676 56 29
e-mail: Sklep10@olewnik.com.pl

Street: Kasprzaka 24 lok 14

Opening hours:
Mon – Fri 7 – 20
Sat 7 – 14

Phone: 22 862 89 09
e-mail: Sklep11@olewnik.com.pl

Street: Cynamonowa 19 lok 45

Opening hours:
Mon – Fri 7 – 20
Sat 7 – 14

Phone: 22 649 63 63
e-mail: Sklep22@olewnik.com.pl

Street: Warszawa Odkryta 4

Opening hours:
Mon – Fri 7 – 20
Sat 7 – 14

Phone: 22 576 81 47
e-mail: Sklep33@olewnik.com.pl

Street: Czerwonych Beretów 11a

Opening hours:
Mon – Fri 7 – 20
Sobota 7 – 14

Phone: 22 611 93 07
e-mail: Sklep36@olewnik.com.pl

Ząbki

Street: Gałczyńskiego 11

Opening hours:
Mon – Fri 7 – 21
Sat 7 – 21
Sun 7 – 19

Phone: 24 262 05 10
e-mail: Sklep17@olewnik.com.pl
Opolskie
Brak sklepów w wybranych województwie
Podkarpackie
Brak sklepów w wybranych województwie
Podlaskie
Brak sklepów w wybranych województwie
Pomorskie
Brak sklepów w wybranych województwie
Śląskie
Brak sklepów w wybranych województwie
Świętokrzyskie
Brak sklepów w wybranych województwie
Warmińsko-mazurskie
Olsztyn

Street: 8 Pułku Artylerii Lekkiej 2

Godziny otwarcia:
Mon – Fri 7 – 20
Sat 7 – 18

Phone: 24/231 58 56
e-mail: Sklep12@olewnik.com.pl
Wielkopolskie
Brak sklepów w wybranych województwie
Zachodniopomorskie
Brak sklepów w wybranych województwie
ZAKŁADY MIĘSNE OLEWNIK
CONTACT
---
Zakłady Mięsne Olewnik Bis sp z o.o.

tel: +48 24 2674 600, fax: +48 24 2601 220
Zakłady Mięsne Olewnik Sp. z o.o.

tel: +48 24 2756 931, fax: +48 24 2756 838
---